PUT THE EXPERIENCE OF A FORMER STATE PROSECUTOR ON YOUR SIDE
Helping You Fight for Your Future,
Freedom & Reputation
With over 20 years of trial experience and recognized as a Top 100 Trial Lawyer, Attorney Armando Hernandez uses his experience as a former state prosecutor to achieve the best possible result for his clients; and he can do the same for you.
When Should You Hire A Criminal Defense Attorney?
It is recommended that you should hire a criminal defense attorney as soon as possible.
Of course, it would be useful to have an attorney from the time of you were arrested.
Although this is not possible, you should reach out to an attorney as soon as you are released from your arrest.
Our experienced Miami based criminal defense lawyer is prepared to answer your questions during a free consultation.
Regardless of what type of criminal charges you are facing or how severe they may be, we have the knowledge and skill set required to strongly advocate on your behalf.
The National Trial Lawyers: Top 100 Trial Lawyers
Attorney Armando J. Hernandez has been selected for The National Trial Lawyers: Top 100 Trial Lawyers every year since 2013. He also won numerous legal awards as a prosecutor, and he has a 10.0 Superb AVVO Rating, which is the highest possible rating.
America's Top 100 Criminal Defense Lawyers®
Miami Attorney Armando Hernandez has been chosen as one of America's Top 100 Criminal Defense Lawyers®, an elite assemblage of the highest quality criminal defense lawyers in the state of Florida.
The list makes up less than one-half percent (0.5%) of criminal defense lawyers currently practicing in the US.
As your criminal defense representative, we will use all the resources we have at our disposal to help you get the charges you are facing reduced or dismissed.
You can rely on us for the relentless and effective legal Miami criminal defense you deserve.
---
Contact the Law Office of Armando J. Hernandez, P.A. for your FREE consultation from a criminal defense lawyer serving Miami, Florida! We are available to serve clients 24/7.
---
Take a Look at Our Most Recent Wins Firm With a Proven Track Record
No Prison No Conviction Murder and Armed Robbery
Dismissed Possession of a Controlled Substance
Acquitted Possession of a Firearm by a Convicted Felon and Possession of Cocaine
Desestimado Robo a mano armada con arma de fuego
Dismissed Three counts of Attempted Murder with a Firearm and Kidnapping
No Jail No Probation Trafficking in Cocaine (2 Kilograms)
Committed to Excellence Serving Dade County, Florida
Over the past decade and a half, our criminal defense law firm in Miami, FL has successfully helped countless individuals with their criminal defense needs. We have focused our efforts exclusively in this practice area, which allowed us to become intimately familiar with all its aspects.
From violent crimes to DUI criminal charges to federal crimes and more, we can handle them all.
Our Miami-Dade County criminal defense attorney can efficiently navigate you through the criminal process and ensure your rights are always completely protected. We have a long track record of success in Miami criminal law, and we want you to be a part of it.
When your rights, reputation, and freedom are at stake, you want to be sure that you are entrusting your criminal case to a firm that can make a difference. Law Office of Armando J. Hernandez, P.A. is that criminal defense law firm in Miami, FL.
Case We Handle
Experienced Defense On Your Side
Individualized Service. Unparalleled Experience.
Hiring a local criminal defense attorney in Miami, FL is beneficial to you because they are usually familiar with the courts and the prosecutors who will likely be working on your criminal case.
If you retain a criminal defense lawyer who knows exactly what to expect from the prosecution, your criminal case could greatly benefit.
For the average person, the law is very intimidating to face alone. It is very complex and often riddled with loopholes.
Miami criminal attorney Mr. Hernandez is intimately involved with the law, and we can help guide you through the proceedings step by step.
You could face penalties, prison time, civil penalties, and professional results for a criminal conviction in any criminal matter.
However, the right Miami criminal attorney can substantially contrast the case outcome the state will prosecute against you.
At the Law Office of Armando J. Hernandez, P.A., our defensive team is firmly devoted to defending our clients' rights and providing due process in the Miami criminal justice system.
Over 20 Years of Defense Experience

Thousands of Cases Successfully Handled

Exclusive Focus on Criminal Defense Law
Boutique Criminal Law Firm in Miami
As a boutique criminal law firm in Miami, our criminal defense lawyers are able to dedicate 100% of our efforts, resources, and time to each client we represent. When you hire Law Office of Armando J. Hernandez, P.A., you get an entire team of knowledgeable legal professionals working for you.
We can help you make well-informed decisions at each stage as we navigate you. Our criminal defense team will stay in constant communication with you, ensuring you are always fully up to date on your case.
Facing criminal charges of any kind in Dade County, Florida, is a situation that nobody wants to experience. However, if you are under arrest in Miami on any criminal charge, it is crucial to know your legal rights and what you can do in this situation.
A Miami-Dade County criminal attorney is essential if you intend to fight the charges against you.
Whether you know you have violated the law or were wrongfully charged with a crime you did not commit, legal representation is vital when defending your rights.
---
Also, we are available 24/7, so you can be sure that we will be there for you when you need us most. Se habla español.
---
Proudly Serving Clients in Miami & Surrounding Areas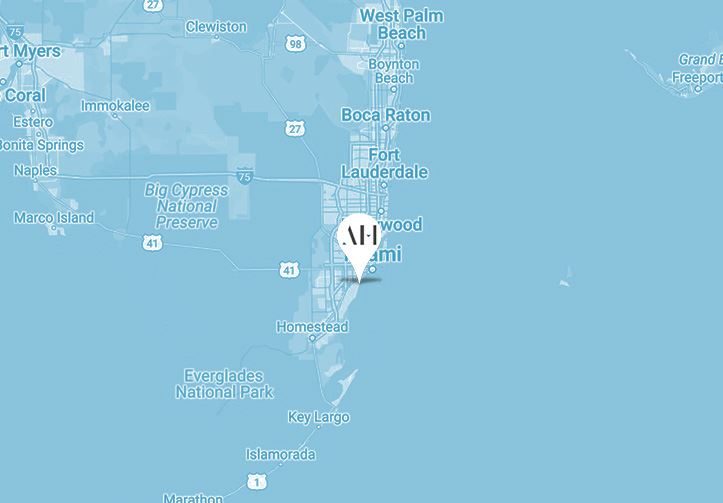 Our Clients Are Our Number One Priority
I am extremely happy with the results of Armando and his entire work team

Lilibeth

I highly recommend the whole team. Thanks Again!

RH

I consider myself fortunate to have come through this very unpleasant situation and feel that Armando did an excellent job in defending me and securing the outcome of my case.

David